Visualize your Podio setup
Visual navigation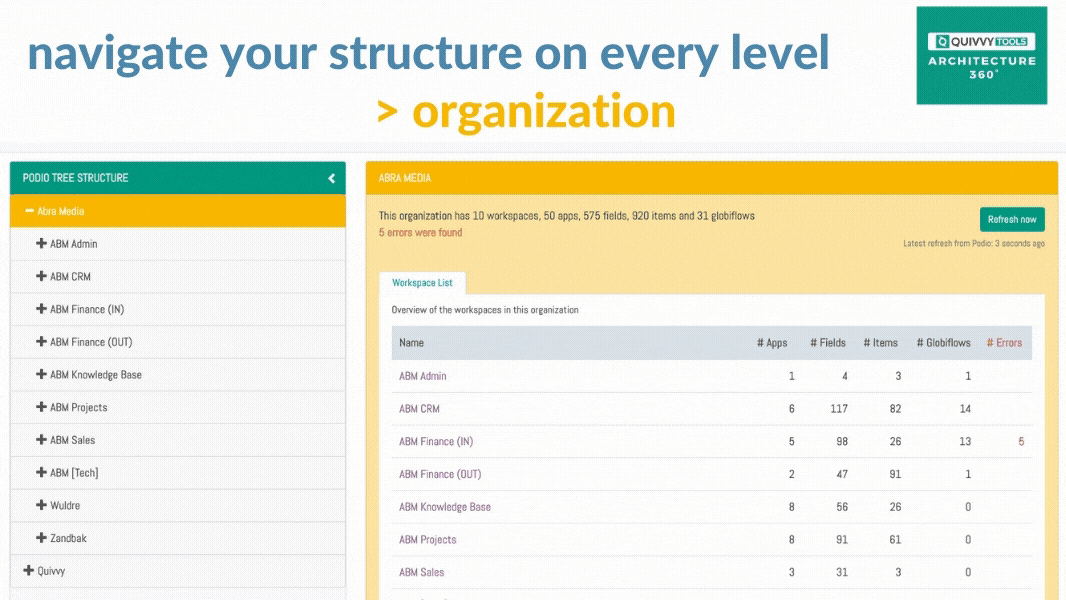 Navigate through your structure to inspect dependencies for any workspace, app, field or GlobiFlow. You'll instinctively recognize each of these levels thanks to QuivvyTools' smart color coding.
These 5 distinct colors are a great visual aid to gain insight into your architecture instantly.
Multiple visualizations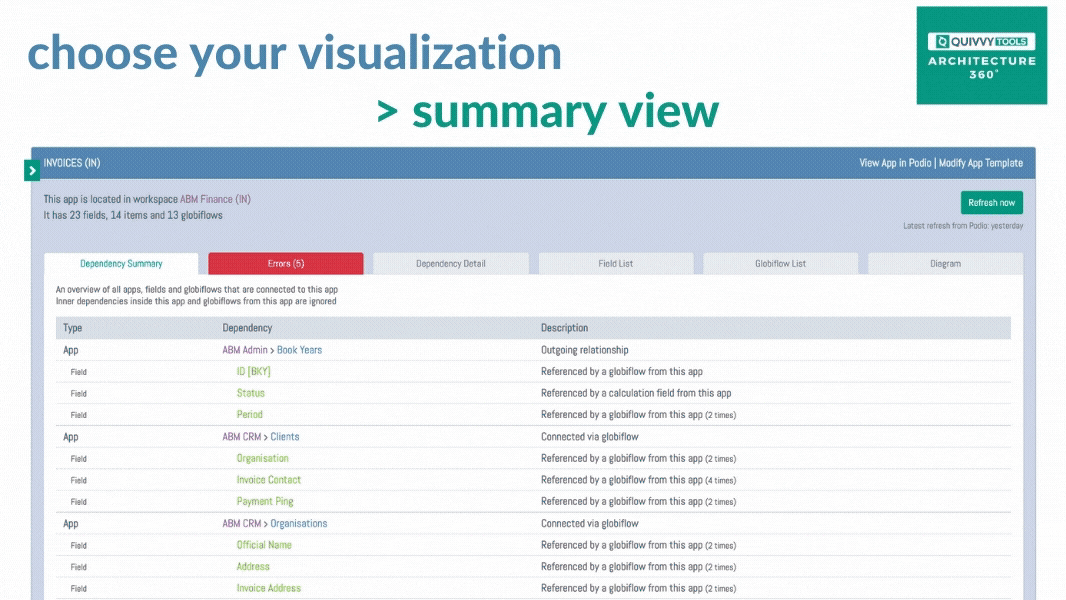 You are able to view the dependencies of any workspace, app, field or GlobiFlow the way that suits your needs best. Each tab brings another visualization: summary, detailed overview, list view and last but not least, a diagram view which you can reorder yourself. Read more about the diagram view here.
In case of errors in your structure, an error tab will appear to inform you, so you can fix them immediately. Take a look here to learn more about error debugging with QuivvyTools.
View within Podio and GlobiFlow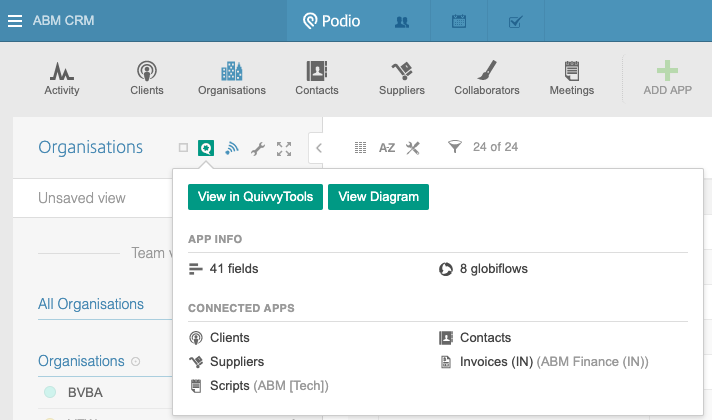 Thanks to our Chrome extension, you can also inspect your dependencies from within Podio and GlobiFlow. The QuivvyTools icon highlights dependencies and indicates errors if there are any. Click the green buttons to go to QuivvyTools or view any workspace or app as a diagram. Find out more about our Chrome extension here.
Permalink: https://quivvytools.com/feature/visualize-your-podio-setup/1429231472