Boost productivity by having a clear oversight of your Podio/Globiflow structure, workflows, dependencies & errors
QuivvyTools Architecture 360° is an advanced toolset to manage your Podio-based business
High-level overview & detailed diagrams of your Podio organization
Interdependencies between globiflows, fields, apps & workspaces
Advanced Podio & Globiflow health monitoring & error reporting
Powerful search & filtering of Globiflow content & Podio metadata
Impact verification of Podio field/app deletion
Podio app template Change History ("who did what, where & when")
Seamlessly integrated within Podio/Globiflow (Chrome extension)

Bill Carovano
Digiflow Software Solutions - USA
I'm so glad that Quivvy Tools exists. It's been immensely helpful to me for developing and supporting complex Podio systems.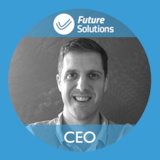 Pete Cuff
Future Solutions - UK
QuivvyTools is a fantastic bit of software for those that aren't aware, for inspecting your Podio and Globiflow architecture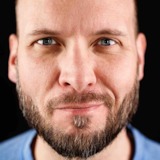 Seth Helgeson
TECHeGO - USA
QuivvyTools is an incredibly well done Podio extension
Citrix Podio™ is an extremely flexible platform to build advanced custom applications.
Used in conjunction with Globiflow for Podio, it automates businesses of any size.
The number one thing missing, is the ability to have a helicopter view of your organization. With the QuivvyTools Architecture 360° extension for Podio, you can instantly visualize your complete structure and monitor its health.