Boost productivity by having a clear oversight of your Podio/Globiflow structure, workflows, dependencies & errors
QuivvyTools Architecture 360° is an advanced toolset to manage your Podio-based business
High-level overview & detailed diagrams of your Podio organization
Interdependencies between globiflows, fields, apps & workspaces
Advanced Podio & Globiflow health monitoring & error reporting
Powerful search & filtering of Globiflow content & Podio metadata
Impact verification of Podio field/app deletion
Podio app template Change History ("who did what, where & when")
Seamlessly integrated within Podio/Globiflow (Chrome extension)

Rainer Grabowski
Delos Consulting - Germany
Your tool is absolutely awesome and really helpful

Kamil Makowski WG
MCon Services - Denmark
QuivvyTools has become absolutely indispensable in our GF development and debugging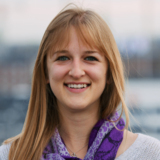 Jacquelyn May
Zooli.io - USA
This is AMAZING!

I've spent so long digging for the flow causing a specific update and with QuivvyTools I found it in under 5 minutes :)

Thank you!!
Citrix Podio™ is an extremely flexible platform to build advanced custom applications.
Used in conjunction with Globiflow for Podio, it automates businesses of any size.
The number one thing missing, is the ability to have a helicopter view of your organization. With the QuivvyTools Architecture 360° extension for Podio, you can instantly visualize your complete structure and monitor its health.