Boost productivity by having a clear oversight of your Podio/Globiflow structure, workflows, dependencies & errors
QuivvyTools Architecture 360° is an advanced toolset to manage your Podio-based business
High-level overview & detailed diagrams of your Podio organization
Interdependencies between globiflows, fields, apps & workspaces
Advanced Podio & Globiflow health monitoring & error reporting
Powerful search & filtering of Globiflow content & Podio metadata
Impact verification of Podio field/app deletion
Podio app template Change History ("who did what, where & when")
Seamlessly integrated within Podio/Globiflow (Chrome extension)

Francois Cote
SE2 - Canada
Great job Quivvy Tools!
At this time I really saved precious time - mostly when searching for something inside a flow - not knowing exactly which flow it is

Bill Carovano
Digiflow Software Solutions - USA
The value I get from the usage is massive--in time saved but also in the reduction of risk from system changes.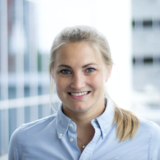 Sara Høeg Højlund-Rasmussen
Citrix Podio - Denmark / USA
Thank you for building new innovative solutions and extensions on top of Podio!

Citrix Podio™ is an extremely flexible platform to build advanced custom applications.
Used in conjunction with Globiflow for Podio, it automates businesses of any size.
The number one thing missing, is the ability to have a helicopter view of your organization. With the QuivvyTools Architecture 360° extension for Podio, you can instantly visualize your complete structure and monitor its health.