Thomas Dirlich
AddWings - Germany
That's so cool - we will now start using QuivvyTools as by standard

Francois Cote
SE2 - Canada
Product development aligned with user needs, always getting more useful and indispensable!

Kamil Makowski WG
MCon Services - Denmark
QuivvyTools has become absolutely indispensable in our GF development and debugging

Bill Carovano
Digiflow Software Solutions - USA
My QuivvyTools subscription just pinpointed a Globiflow issue that would have otherwise taken me hours of time to solve.

Thank you for building this helpful tool!

Morten Weeth
Multikant - Denmark
Very useful update and I will look forward to check the new features. I like your tool and use it very often

Jordan Fleming
GameChangers - United Kingdom
I would definitely look at Quivvy Tools. I have been massively impressed by what their system does.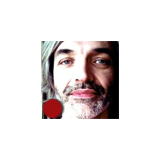 Adrien Blaise
UBYX - France
I started playing around with QT and like it very much!

Really a must have...

Rainer Grabowski
Delos Consulting - Germany
Your tool is absolutely awesome and really helpful

Richard Hedger
Parc des Crêts - Switzerland
Problem looks solved. Fortunately, I'm using Quivvy Tools which had identified the flow brick that was causing the issues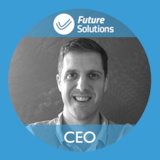 Pete Cuff
Future Solutions Online - UK
https://quivvytools.com/ is a fantastic bit of software for those that aren't aware, for inspecting your Podio and Globiflow architecture

Isrial Pritchard
Managing Director - United Kingdom
Hi team. I think your product is simply great!! You should be very proud of the function and design of the end product.

Mikkel Larsen-Ledet
Clean Cluster - Denmark
We are very happy with the tool!