Francois Cote
SE2 - Canada
Great job Quivvy Tools!
At this time I really saved precious time - mostly when searching for something inside a flow - not knowing exactly which flow it is

Kamil Makowski WG
MCon Services - Denmark
QuivvyTools has become an indispensable tool for us in our everyday development. Looking forward to seeing upcoming features


Bill Carovano
Digiflow Software Solutions - USA
I'm so glad that Quivvy Tools exists. It's been immensely helpful to me for developing and supporting complex Podio systems.

Morten Weeth
Multikant - Denmark
Very useful update and I will look forward to check the new features. I like your tool and use it very often

Thomas Dirlich
AddWings - Germany
That's so cool - we will now start using QuivvyTools as by standard

Rainer Grabowski
Delos Consulting - Germany
I've "tested" (used) it today 3 or 4 times for checking if I can change calculation fields without damaging calculations in other apps which are using them - a check for incoming relations is done in a second. Wonderful!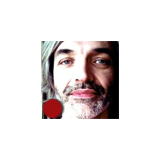 Adrien Blaise
UBYX - France
I started playing around with QT and like it very much!

Really a must have...

Isrial Pritchard
Managing Director - United Kingdom
Hi team. I think your product is simply great!! You should be very proud of the function and design of the end product.

Jordan Fleming
GameChangers - United Kingdom
This is an invaluable tool to avoid deleting fields that have impact elsewhere in your system or to help you plan your builds

Mikkel Larsen-Ledet
Clean Cluster - Denmark
We are very happy with the tool!