Apr 16, 2020


Chrome extension updates

Hi QuivvyTools users,


Hope you are all safe and healthy in these difficult times. Today, we have some news for you about our Chrome extension.

But first, a small announcement:
We're on Facebook (and on LinkedIN, too)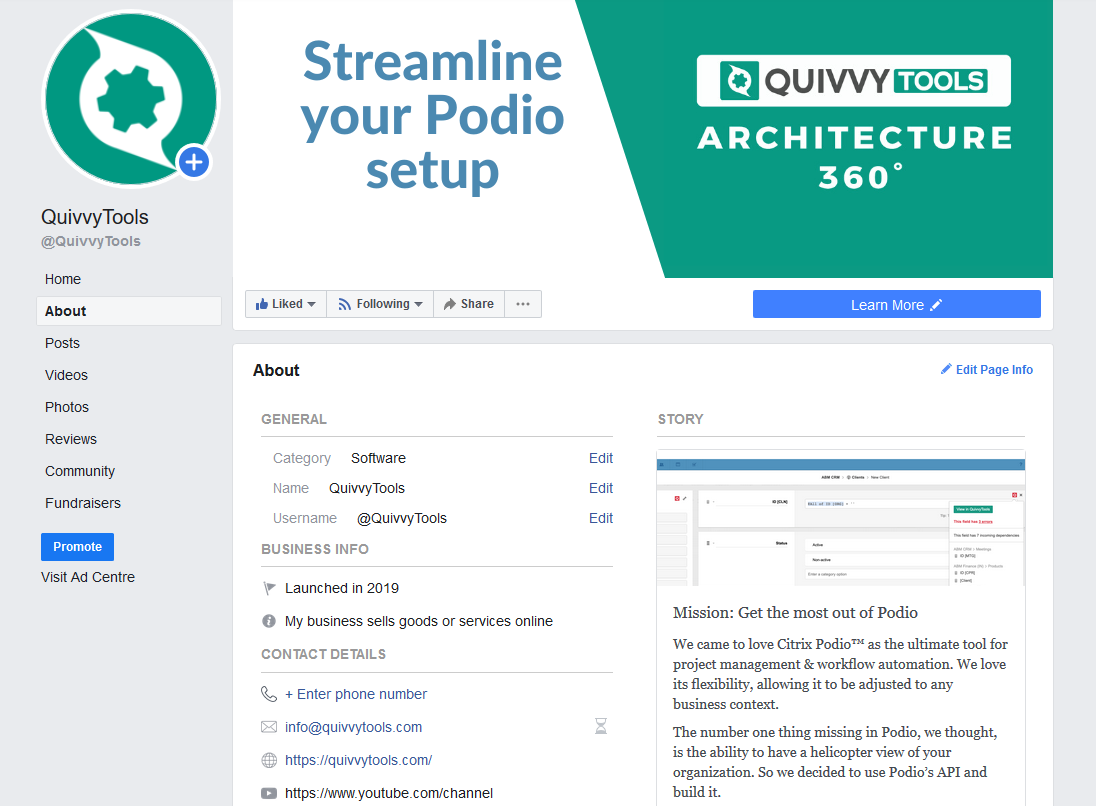 We decided to give QuivvyTools Architecture 360° some social media presence. We now have a QuivvyTools Facebook page, which already features our tutorial video. We also added a collection of screenshots with description to summarize the functionality of the Architecture 360° tool. Any future updates will be shared on our Facebook page, too. So if you like QuivvyTools, throw us some likes :-)
For those active on LinkedIN, we will also post our product updates on our LinkedIN page. Feel free to follow us there, too!
Chrome extension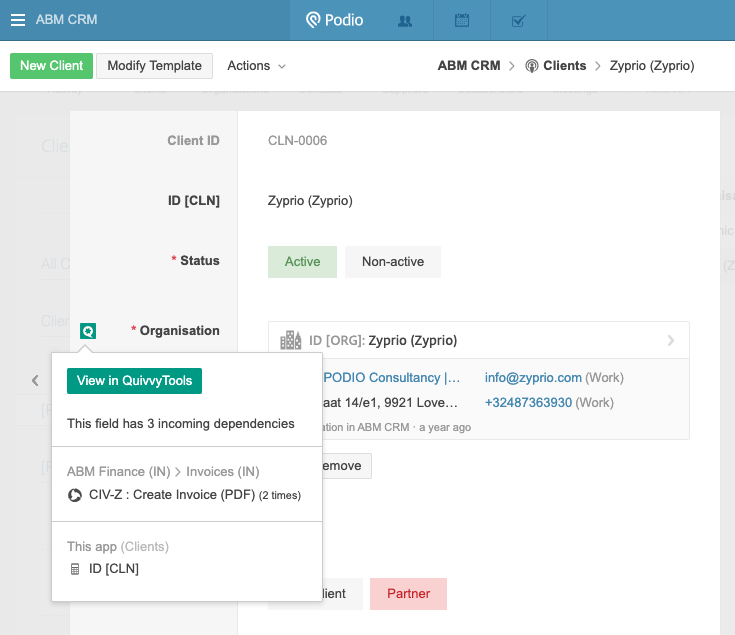 If you've installed our Chrome extension, you'll definitely recognize the green, red or grey QuivvyTools icon. It will pop up anywhere in Podio & Globiflow and tell you if the workspace/app/item has any dependencies (green) or not (grey). If there are errors, the icon will turn red. This way, you can inspect a field you want to get rid of before deleting it while you're working in Podio. For Globiflow, it works the same way.
The icon now also appears within any item you are viewing in Podio. Hover over any field name in the item to inspect dependencies and check for errors.
Also, we reduced loading time within the Chrome extension. The spinning wheel that appeared in the icons to tell you the connection with QuivvyTools was being processed, should now only appear for a couple of seconds.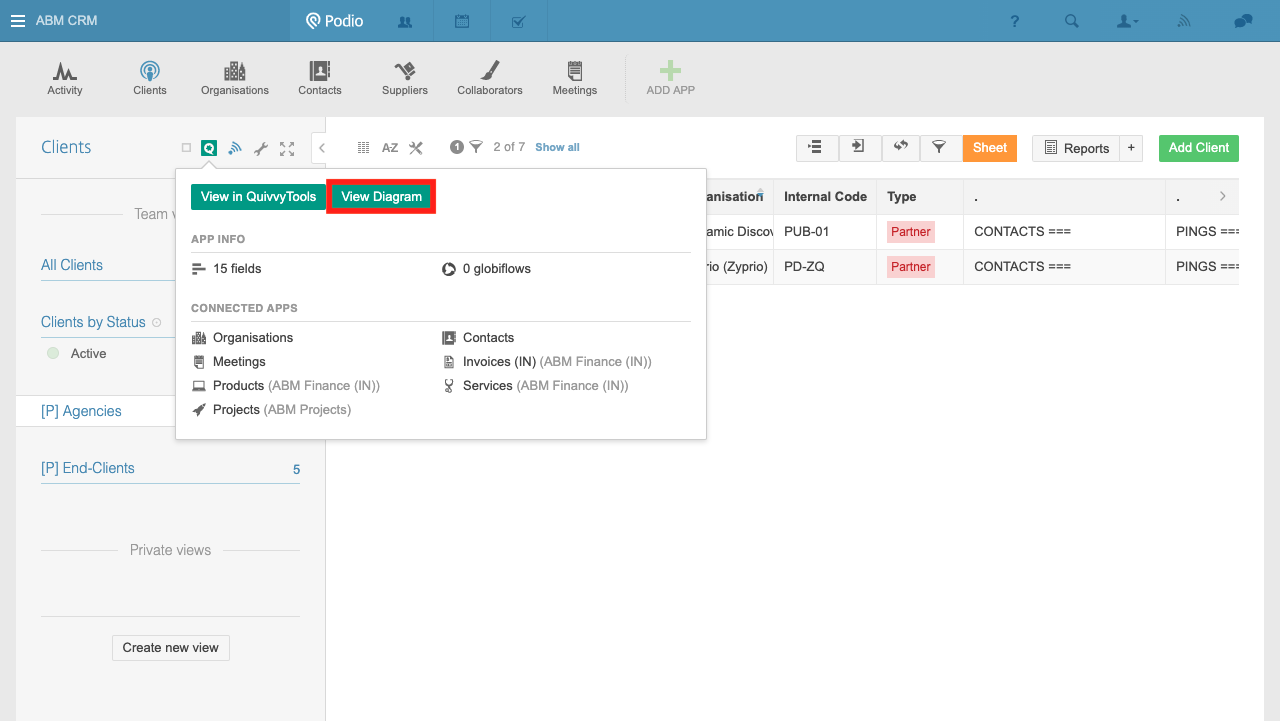 Last but not least, you can now access the diagram view directly from within the app you're using. You can read more about this great new visualization in our previous blog post. We hope you'll find it as practical as we do.
Enjoy!
The Team @ QuivvyTools
Permalink: https://quivvytools.com/blog/chrome-extension-updates/1392088045
---