Inspect dependencies
Inspect before deletion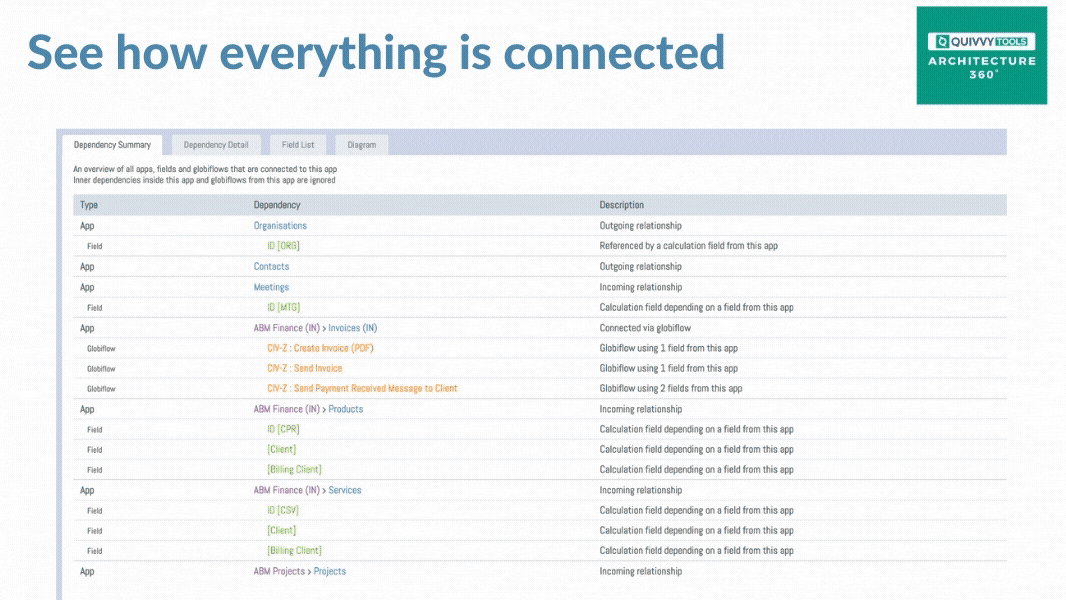 Want to delete a Podio field? Inspect your dependencies first!
QuivvyTools Architecture 360° shows you how all your Podio fields, apps, workspaces and GlobiFlows are connected. All this is displayed in various visualization tabs, so you can pick the view that suits your needs best.
Gain insight and prevent any deletion from causing errors in your Podio structure.

All dependencies in sight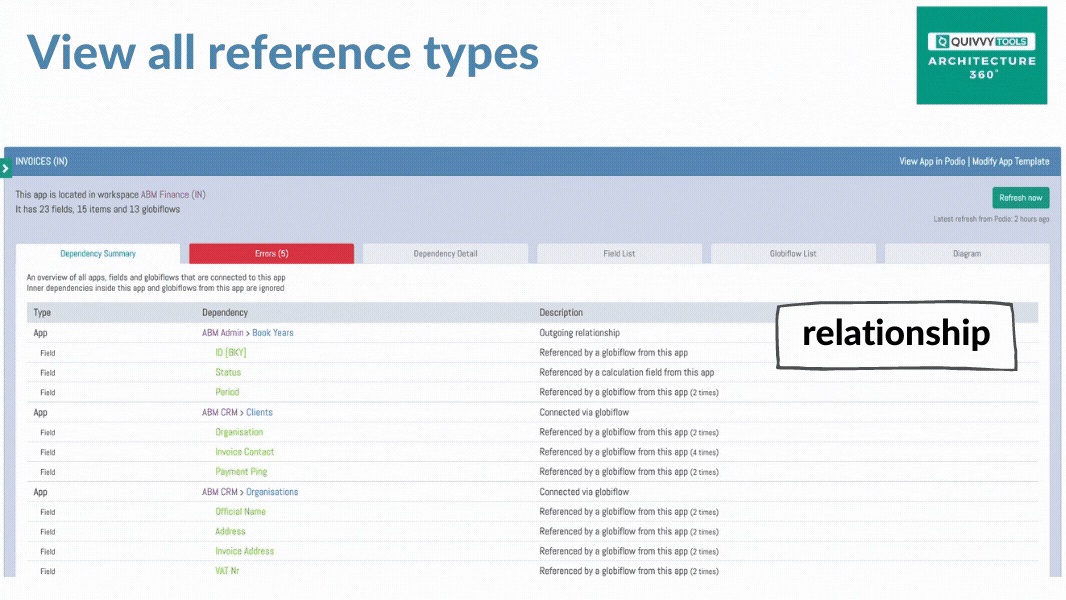 QuivvyTools will uncover all dependencies, whether the connection comes from a relationship field, a calculation field or a workflow automation. In the case of workflow automations, QuivvyTools will indicate the exact GlobiFlow brick. And in case any errors already exist in your structure, an error tab will appear to indicate broken dependencies. Find out more about error debugging here.
Access from within Podio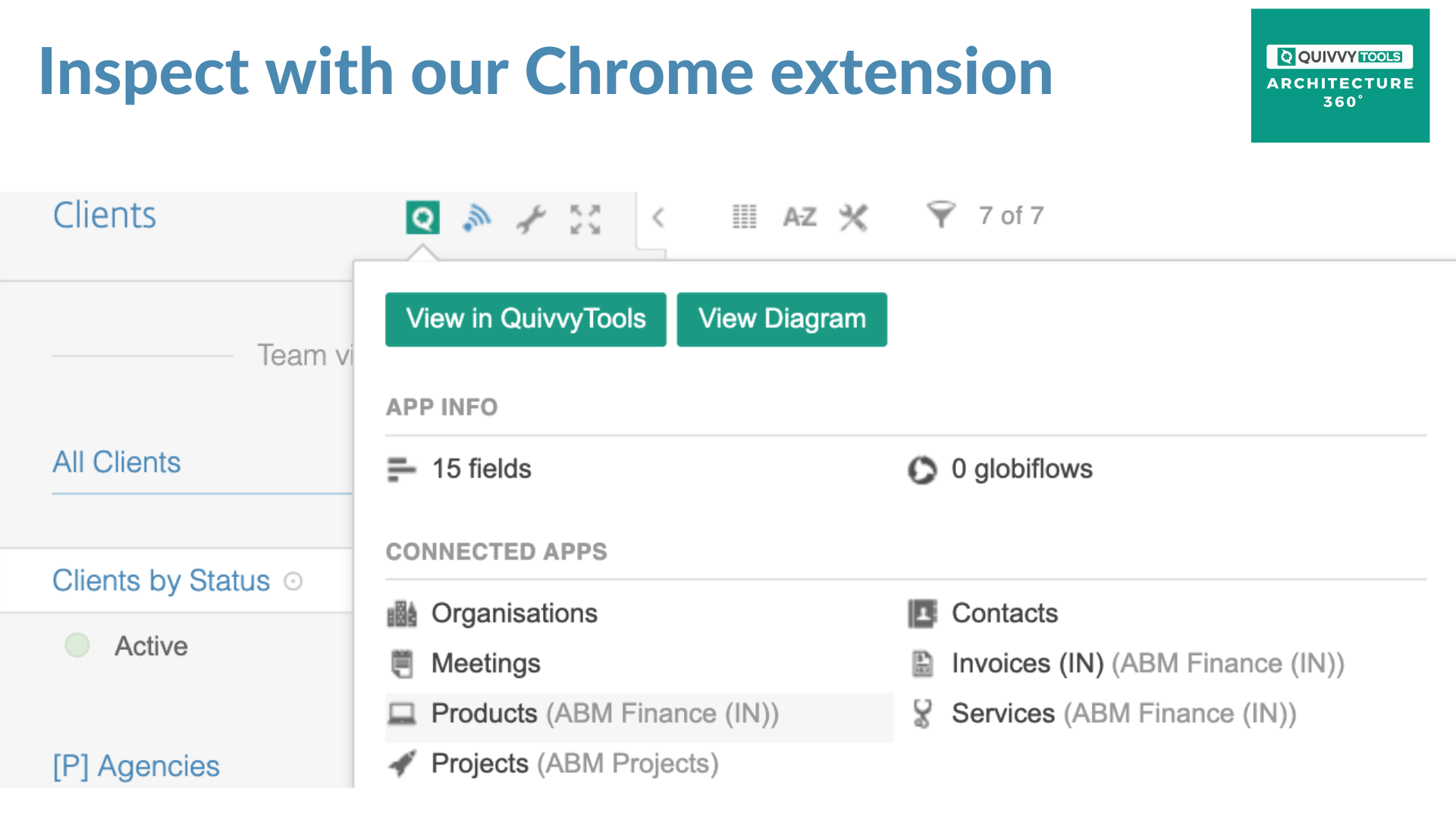 If you use our Chrome extension, you can inspect your dependencies directly from within Podio and GlobiFlow. Navigate to connected workspaces or apps, and click to go to QuivvyTools website to view all the dependency details. Find out more about the Chrome extension here.
Permalink: https://quivvytools.com/feature/inspect-dependencies/1429231693