Jan 21, 2020


Lowered pricing & other exciting updates

Dear QuivvyTools users,

Along with our best wishes for the new year, we'd like to share some exciting updates with you.

QuivvyTools just got cheaper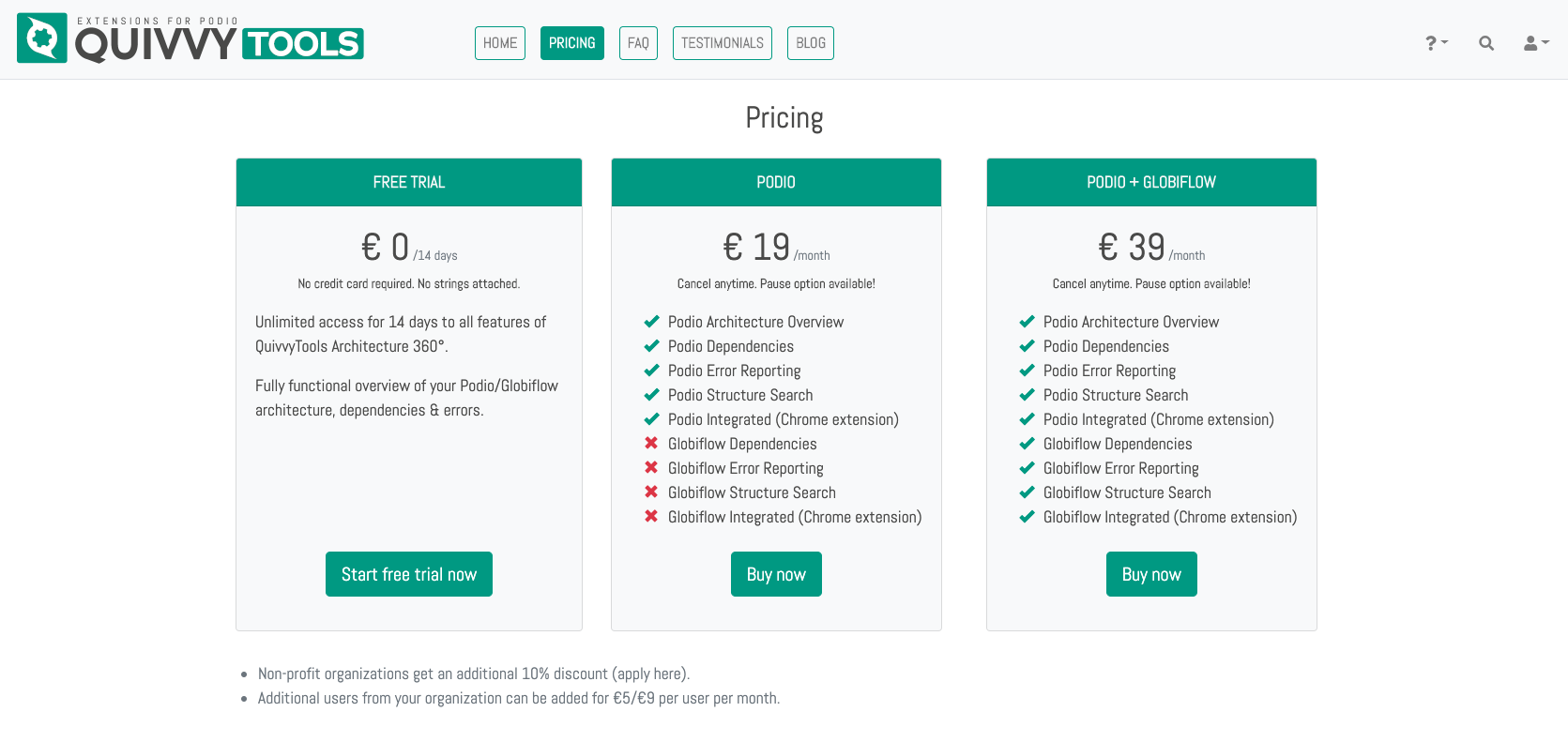 We're happy to announce that we can now lower our pricing plans:
Podio package now € 19/month instead of € 29
Podio + Globiflow package now € 39/month instead of € 49
Also, if you want to connect multiple organizations, you can contact us for volume deals with interesting discounts.
New features, Improvements & Fixes
Search: Find names & email addresses in Globiflow bricks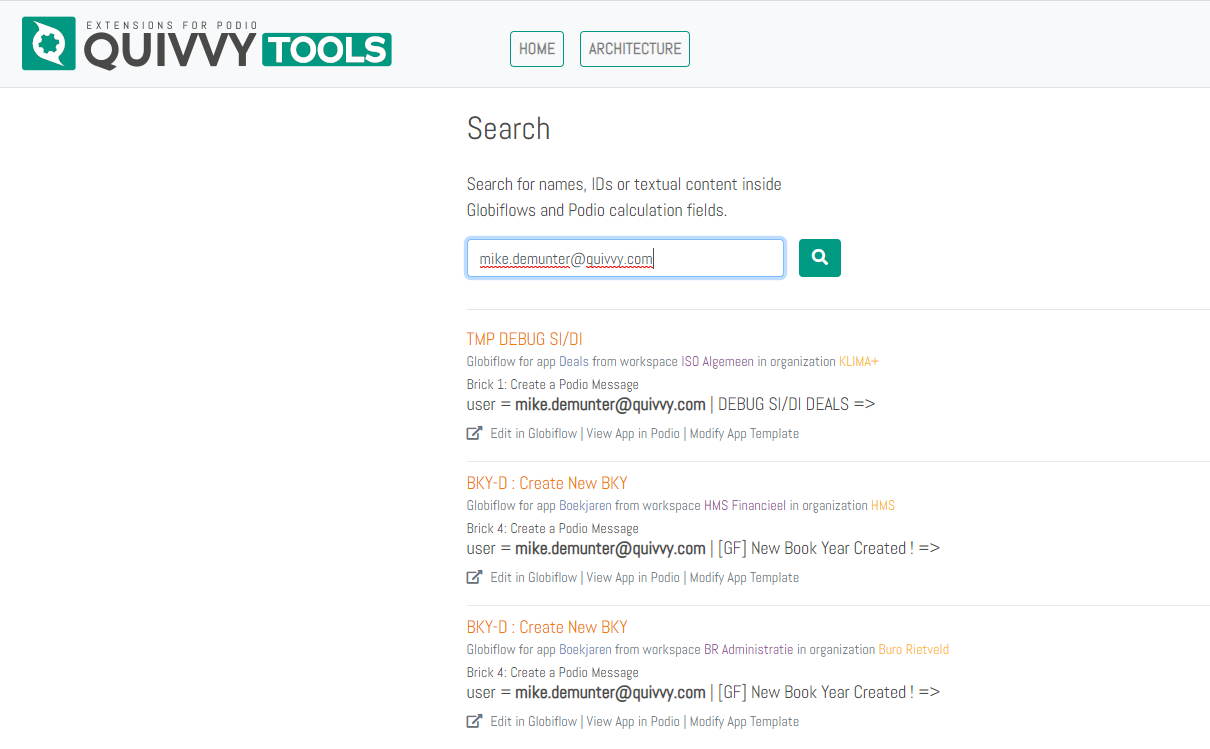 Just imagine: when employees leave the company, how will you find out in which Globiflow workflows they have been referenced?
With QuivvyTools, you can now search for this info throughout Globiflow. You can find names & email addresses in Task, Email, SMS, Message, ShareItem and RevisorMatch bricks.
Search: Include or exclude archived apps & workspaces
You can now choose to exclude any archived content while performing search. This way, you can avoid lots of irrelevant search results.
Auto-refresh your data
Another nice new setting is the option to have webhooks update your Podio & Globiflow data automatically, so you no longer need to refresh everything manually.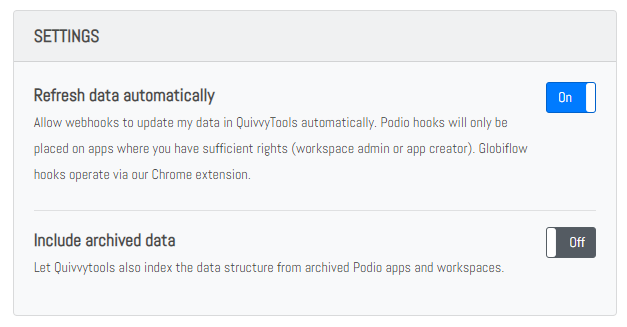 Dashboard shows connected Podio account info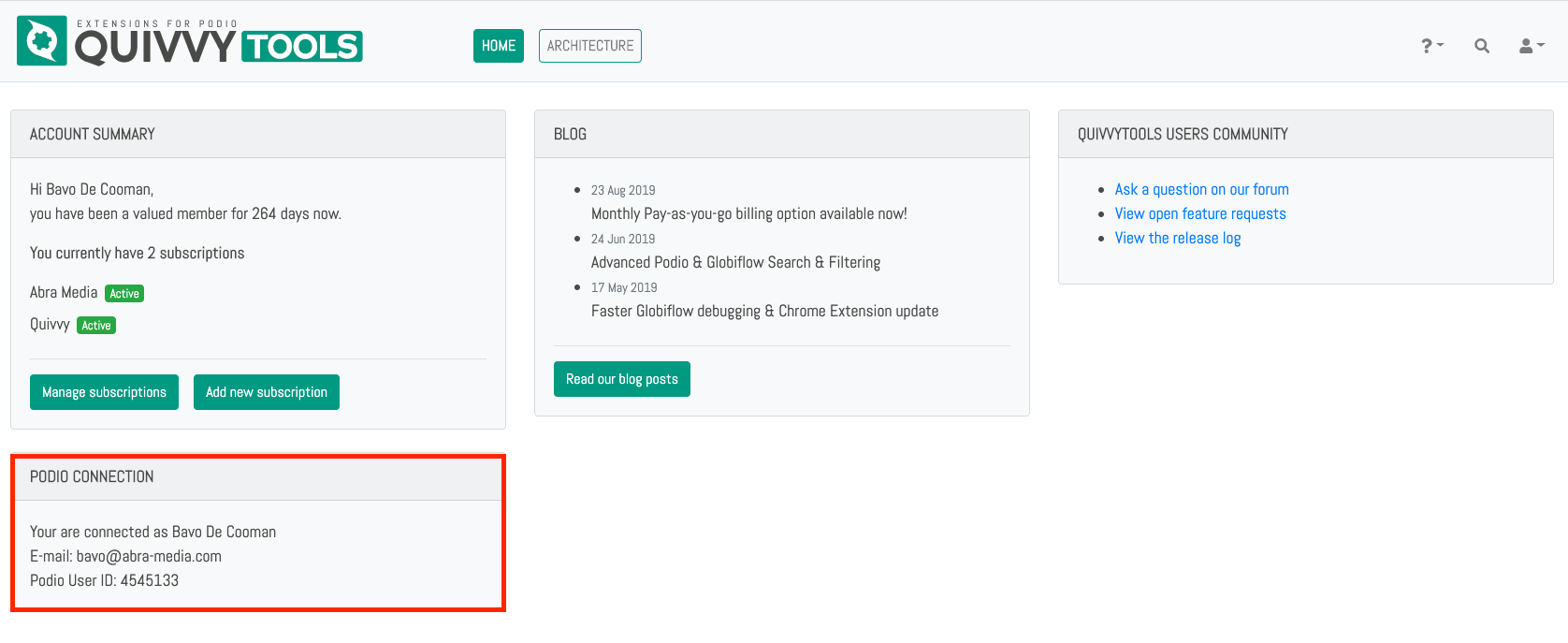 Another fix you suggested: we've added a section to your QuivvyTools dashboard where you can see the info of the Podio account you are connected with.
Enjoy!
The Team @ QuivvyTools
Permalink: https://quivvytools.com/blog/lowered-pricing-other-exciting-updates/1321590195
---