Jun 24, 2019


Advanced Podio & Globiflow Search & Filtering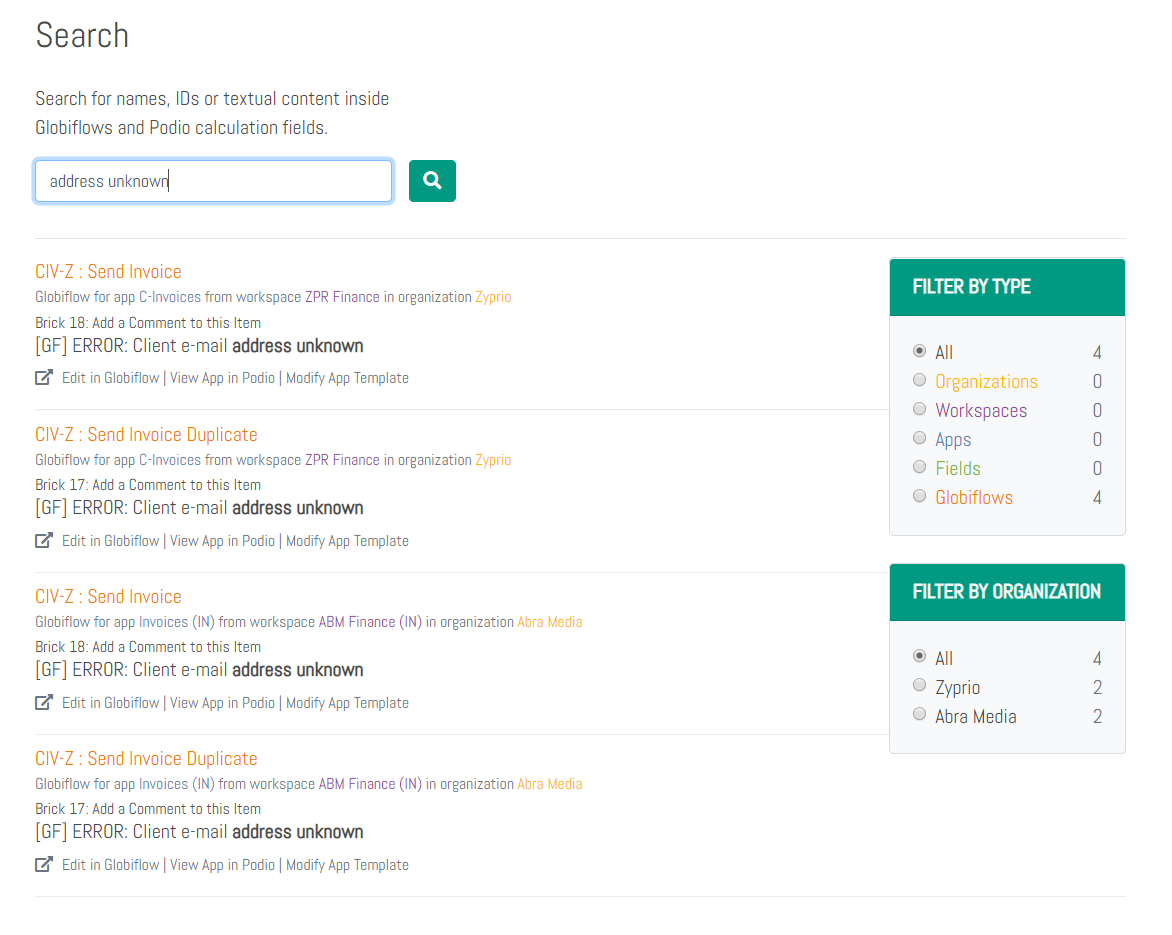 Have you ever needed to search within Podio and/or Globiflow for one of the following?

search within the contents of one of your Globiflows (eg a word or sentence within an Email brick)?

search for a value within a calculation field (eg all occurences of "moment()")?

search by ID or name for a specific Podio field, app or workspace?

search by ID or name for a specific Globiflow?

We are happy to announce our revised Search functionality does just that.... and much more!
Using QuivvyTools, you can now...
search for everything mentioned above

see rich snippets within search results (eg relevant part of the calculation field javascript)

click to open different results in different browser tabs

click to edit directly within Podio Template or Globiflow flow editor
... and also filter the results by type and organisation (useful if you manage more than 1 organisation)
As always, we depend on your feedback - so please let us know what you think...
Enjoy!
Mike & Tomas @ QuivvyTools
PS: Special thanks to Francois Cote who helped us a lot in determining the needed functionality :)
Permalink: https://quivvytools.com/blog/advanced-podio-globiflow-search-filtering/1150448323
---