Boost productivity by having a clear oversight of your Podio/PWA structure, workflows, dependencies & errors
QuivvyTools Architecture 360° is an advanced toolset to manage your Podio-based business
High-level overview & detailed diagrams of your Podio organization
Interdependencies between flows, fields, apps & workspaces
Advanced Podio & PWA health monitoring & error reporting
Powerful search & filtering of PWA content & Podio metadata
Impact verification of Podio field/app deletion
Podio app template Change History ("who did what, where & when")
Seamlessly integrated within Podio/PWA (Chrome extension)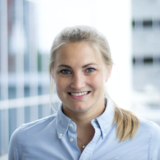 Sara Høeg Højlund-Rasmussen
Citrix Podio - Denmark / USA
Thank you for building new innovative solutions and extensions on top of Podio!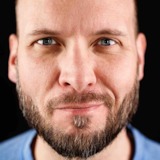 Seth Helgeson
TECHeGO - USA
QuivvyTools is an incredibly well done Podio extension

Rainer Grabowski
Delos Consulting - Germany
I've "tested" (used) it today 3 or 4 times for checking if I can change calculation fields without damaging calculations in other apps which are using them - a check for incoming relations is done in a second. Wonderful!
Citrix Podio™ is an extremely flexible platform to build advanced custom applications.
Used in conjunction with Podio Workflow Automation, it automates businesses of any size.
The number one thing missing, is the ability to have a helicopter view of your organization. With the QuivvyTools Architecture 360° extension for Podio, you can instantly visualize your complete structure and monitor its health.